TriBella from Venus Versa combines the power of three unique non-surgical procedures into one complete skin renewal treatment – resulting in incredibly smoother, younger, healthier-looking skin for skin types.  This high-intensity non-invasive solution give highly visibly results faster and in fewer treatments.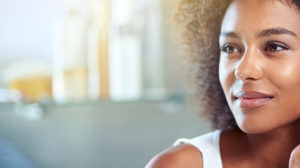 TriBella combines photofacial, lifting & sculpting, and skin resurfacing treatments in one session – making it the most comprehensive and effective answer for complete skin renewal.
Photofacial: Photofacial treatment for uneven skin
tone and discoloration. TriBella photofacials use precise bursts of Intense Pulsed Light to improve the appearance of uneven skin tone and sun damage. The light targets and reduces the hemoglobin pigment inside visible blood vessels and dark pigmented spots. The result is glowing, younger-looking skin.
Lifting and Sculpting: Anti-aging treatment erases wrinkles and firms up skin. TriBella anti-aging uses a comfortable combination of energy types to produce heat beneath the skin, helping to promote healthier blood flow and increase the production of collagen and elastic fibres. The result is skin that looks tighter and younger, and with fewer lines or wrinkles.
Skin Resurfacing: Skin resurfacing treatment smoothens uneven skin texture. Tribella skin resurfacing improves skin texture by delivering energy deep into the skin, using tiny electrode pins to create micro-dermal wounds with minimal impact on the epidermis. As the skin heals, it naturally boosts collagen and elastin production for total skin renewal.

TRIBELLA™ TREATMENT INFORMATION:
3 TriBella™ treatments are recommended for best results
Individual plans may vary based on your skin's unique needs
Each treatment takes approximately 1.5 hrs
Frequency of treatment is between 4-5 weeks apart
Downtime results vary per treatment
Book your appointment and start your TriBella™ treatment today!